Work live on your website one on one with a seasoned web developer
Stellar Web Studios' Fix it Together service is an easy solution to get things done in a timely fashion.
We created this service especially for businesses who have a list of things they want to get done with their website that could be done by someone with the right experience. This is a great option for anyone who has several small items that need attention.
How does it work?
We schedule a 90 minute work session during which we work directly with you over the phone to fix any issues with your website we can.
Why our clients love it
This service is an opportunity to watch the work being done, so you can learn a bit about how website work is implemented and completed.
You also know exactly when the work is completed since it's scheduled at the time of purchase.
You can also adjust your ideas as you see progress get made, and make final decisions once you see things the way you've imagined.
Why we love it
Scheduling work orders the old-fashioned way is sometimes challenging. We have to estimate when all other pre-scheduled jobs will be completed, and commit to the work being done in a specific amount of time.
Working with the client shows the value and the effort we go to and gives us a chance to get to know our customers and their needs better.
It's a great teamed-up problem-solving experience to work directly with the customer on their website.
Fix it Together Session
One on One Work with an Experienced Developer
$
149
Due at the start of each session
Bug Finding / Site Health Assessment
Frequently asked questions
Some website changes need more time to be either designed or developed. If you need a whole new section or complex functionality, contact us for a quote and we can give you an estimate of how many work-sessions it would take.
Since we're going through changes together, it's a good idea to come up with a quick punch-list of what you hope to get done, and we can talk about what we can do quickly – such as minor adjustments, color changes, etc, and what might be worth doing separately.   If we try to fix something and aren't making good progress after 10 or 15 minutes, we'll likely suggest a different plan to solve the issue.  
This is surprisingly uncommon as with over 10 years of experience, a lot of things can be solved without having to dig too deep.
Free consultation to help you understand your options.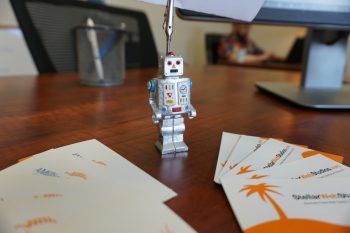 We are not a robot - let's talk!
You're here, we're here – let's cut to the chase.
Pick up the phone and give us a call, or request a call back so we can talk about your next move.