Stellar Web Studios' mission is to consistently provide visually stunning websites that are easily updated and built to last.
We started our studio in 2011, by renovating an old building on Lawrence St in Lowell, MA.
Now in our 3rd Lowell-based location, we're grateful for the partnerships, clients, and relationships we've established in the community.
Meet the Team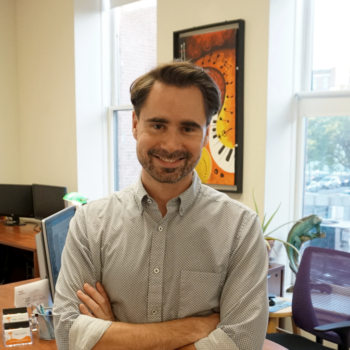 Brian Bahia
Owner, User Experience Director
Brian's over 20 years of experience in web design and development was acutely tuned at Bridgeline Digital, a web development company specializing in fortune 500 company websites, from 2010 to 2012. There Brian learned the ins and outs of digital marketing and professional web design and development strategy.
Brian holds a Bachelor's of Fine Arts in Design from the University of Massachusetts, Lowell.
Brandon Downs
Brandon is a talented developer and WordPress specialist.  Also a songwriter and accomplished bassist, he brings a creative finesse to the development process. We are proud to have Brandon in a lead development role at Stellar Web Studios.
Ariel Eglea
Ariel brings enthusiasm and creative problem solving to the table.  She has proven to be a talented team member in a short period of time since her hiring in 2021.
You may receive maintenance update notifications from Ariel detailing the effort put in for each and every update.
Dan Shedd
Dan has been involved with Stellar since it's inception in 2010.   He is a modest, superbly skilled back-end developer.  Dan is also a singer/songwriter as well as a performing magician.